Lido di Noto, Sicily
Photos, Culture, Stories, Food & Tips
Just a twenty minute drive Southeast from Noto city center and you'll find yourself in Lido di Noto. (Lido means "seaside" in Italian.) Hustlin' and bustlin' gelato pop-up's, fish stands, and Sicilian sandwich shops line the coast of Noto in summer and springtime. Pure sunlight, friendly locals, and happy nature encompass the clean beaches of Lido. Walks from beach-parking spots are studded with the most colorful flowers you've ever seen. Salt water waves roll in with the consistency of perfectly frothed cappuccinos.
I stayed in Lido di Noto for a week doing a WorkAway program. I had the abundant pleasure of staying with Doriana and Massimo Pagani, some of the rarest characters in all of Italy.
Doriana Pagani is a middle-aged artist—painter, interior decorator, and intellectual—with notable acclaim from her reign in the Milano art scene. Her energy is comparable to mixing baking soda with vinegar, exuding Jackson Pollock explosions of color and wisdom simultaneously. Perhaps this is all easily explicable because she is daughter of Massimo Pagani—the most interesting man in the world.
Massimo Pagani is an eighty-two year old star whose light shined too bright for him to control. As soon as I entered his home, he grabbed me by the hand and told bawdy jokes that made me laugh bashfully, blush violently and know immediately that this was no ordinary old man. He was wild, he was special. Massimo took me around the corner and showed me his stellar crystal collection that he had personally dived for in Lago di Garda, old family albums and artifacts, crafty art projects he made to cope with the loss of his wife, his bright yellow birds, and teenage love letters from a long lost affair with a beautiful young nun whom he loved with the naive basin of his sweet-sixteen heart.
I am overwhelmed with adoration, admiration, and appreciation for the experience I had with Doriana and Massimo. I have captured some of these precious moments in the photos below.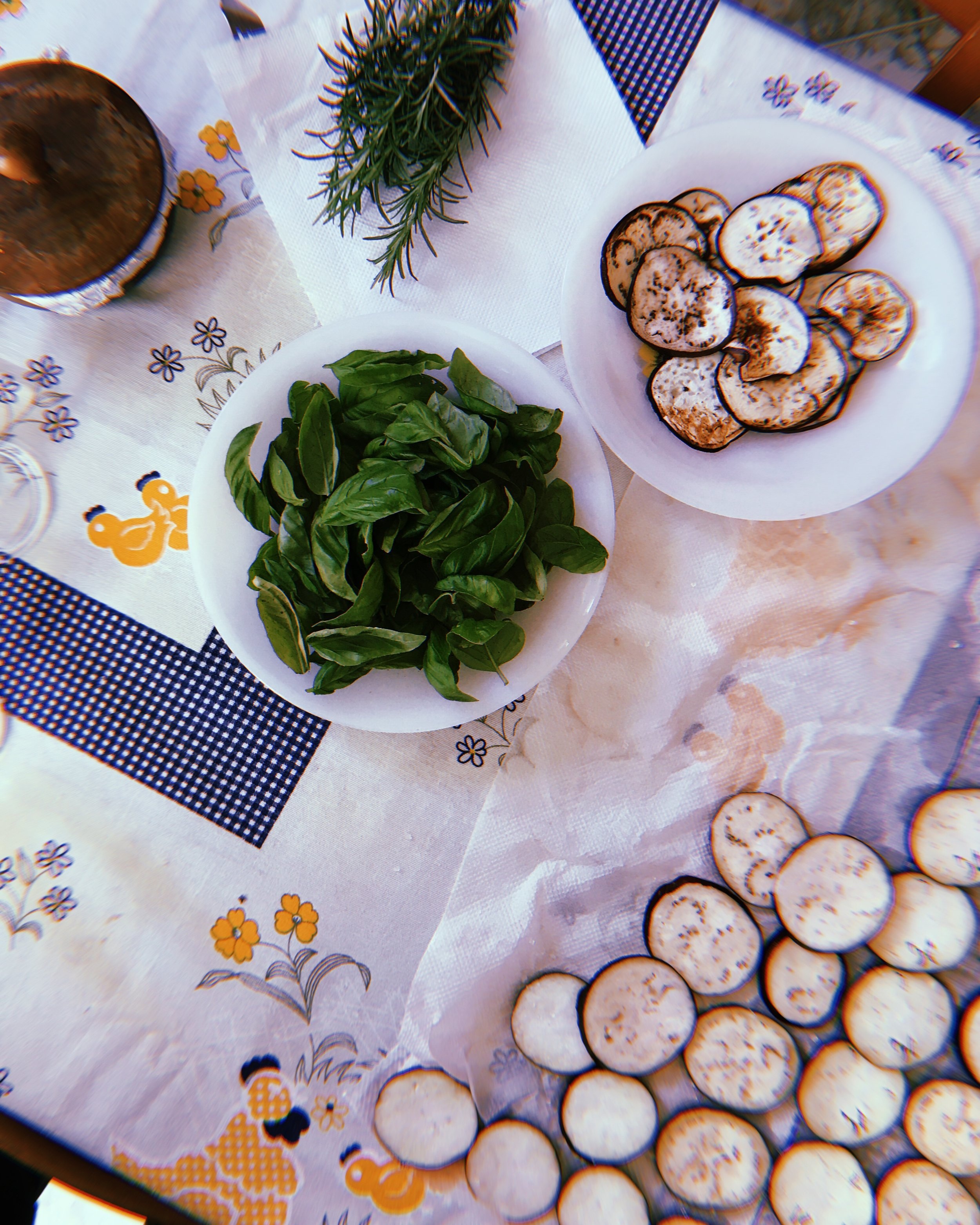 Savory Eggplant Appetizer with Fresh Herbs
Creamy Parmesan Swiss Chard Risotto
I was one of the many American foodies to make the pilgrimage to Noto. But my trek wasn't for vacation or gelato…
How a netflix series changed my life